Smart Video Security Handbook: A Practical Guide for Catching Intruders Before They Act
Free download. Book file PDF easily for everyone and every device. You can download and read online Smart Video Security Handbook: A Practical Guide for Catching Intruders Before They Act file PDF Book only if you are registered here. And also you can download or read online all Book PDF file that related with Smart Video Security Handbook: A Practical Guide for Catching Intruders Before They Act book. Happy reading Smart Video Security Handbook: A Practical Guide for Catching Intruders Before They Act Bookeveryone. Download file Free Book PDF Smart Video Security Handbook: A Practical Guide for Catching Intruders Before They Act at Complete PDF Library. This Book have some digital formats such us :paperbook, ebook, kindle, epub, fb2 and another formats. Here is The CompletePDF Book Library. It's free to register here to get Book file PDF Smart Video Security Handbook: A Practical Guide for Catching Intruders Before They Act Pocket Guide.
As such, he serves as an advisor to many technology startups. He is the author of Applied Security Visualization and is a frequent speaker at global academic and industry events. Chad is Founder and CEO of Habitu8, an information security startup focused on building effective security awareness programs through training services.
Prior to founding Habitu8, Chad co-founded Rapid7, a leading cyber-security company whose products are used today in over countries. With the combination of his technical and executive experience, Chad raises awareness authoring self-published, security-focused articles. Shannon is the founder of DevOps Community, and dedicates her time towards improving and adapting security to meet the needs of innovation and agility.
Find the best price for books and DVDs
Inspiring the mission of uniting security with DevOps and Agile practices via experimentation and education within the security industry. He has almost two decades of industry expertise with extensive experience in IT operations and management. Dave is the Founder of the security news site Liquidmatrix Security Digest and co-host of the Liquidmatrix podcast. Dave has worked finance, healthcare, entertainment, manufacturing, and critical infrastructure verticals.
In his free time, Dave enjoys spending time with his family and playing bass guitar. Dave also ran as a torch bearer relay for the Winter Olympics. Justin has over twenty years of experience in system administration, software development, and information security. His core skills include regulatory and contractual compliance, program management, payment card standards, and general governance practices and frameworks. He is the founder of episki, a cloud-based governance tool geared to help smaller organizations manage their security programs and serves as a Principal Consultant at TrustedSec.
Smart Home Camera Detects Intruders
Prior to his current roles, Justin consulted with Fortune companies in information systems, audit, governance and information security. He has led the governance and security practices for leading eCommerce and large financial services companies. Additionally, Justin has spoken at conferences concerning risk management, payment card industry PCI , security leadership, and general information security practices.
In his free time, Justin enjoys spending time with his wife and 4 kids, dabbling at the piano, and is a tinkerer of projects. Adrian has been an asset at companies like Ingres, Oracle, and Unisys --giving him extensive experience in the vendor community. Peter is the Managing Director at ClearSky Security, an information security solutions firm that focuses on threat intelligence services. Formerly, as the Lead Software Analyst for Morgan Stanley, he published industry-leading investment reports and led over 18 public transactions.
News mentions
In total, Peter was a Wall Street analyst for 15 years, which offered him the opportunity to work top executives in both public and private companies. As a visible voice for the software industry, Kuper is an active speaker to many professional and government groups. David has also released security advisories, including zero-days, with a focus on security research.
He is also the Co-Founder and an Advisory Board Member of QuBit Conference, an events and training company dedicated to connecting the information security community.
Smart contracts: key features
He lives his life with curiosity and a discipline for finishing whatever he starts. Kevin is the Founder, CEO, and Principal Security Consultant of Secure Ideas, an information security consulting company that focuses on penetration testing services and training. Kevin enjoys spending time with his family and is an avid Star Wars fan and member of the st Legion, a Star Wars charity group.
In her free time, Rebecca enjoys renovating old houses, farming, gardening, writing, and traveling. He is especially skilled in written and oral communications. Marty is a Senior Privacy Consultant at TrustArc, a privacy compliance and data protection software and services company. In this role, He helps clients across the US, Europe, and Asia conform to current and emerging privacy and cyber regulation. He also serves clients via his independent information security advisory firm and consultancy, CYBERITE LLC, where he acts as an executive advisor for global data security, privacy, continuity and crisis management.
In his free time, Marty enjoys collecting wine and spelunking in European caves to look at prehistoric paintings. To date, he has made 4 trips through northern Spain, Southern France, and the Pyrenees visiting approximately 27 caves. George is Chief Security Officer at Sumo Logic, a secure, cloud-native, machine data analytics service provider.
He is an avid snowboarder, golfer, and yogi who is always looking for the best sandwich and IPA in any city that he visits. A metrics-oriented security leader with executive management and technical experience, John has a demonstrated ability to clearly present technical topics to all levels of an organization. Ron Dilley is a leading information security practitioner and thought leader with more than two decades experience building and implementing information security practices for global companies, overseeing and revitalizing infosec teams and advising on mergers, acquisitions and divestitures from an infosec perspective.
In the constantly changing infosec landscape, Ron is dedicated to staying abreast and ahead of current and emerging threats across all relevant technologies. Dennis is an emeritus CISO with nearly five decades of accomplishment leading enterprise IT and information risk management in both private industry and higher education. He has built and led teams that delivered highly successful enterprise-class initiatives and programs in information security, privacy, identity management, messaging, business continuity and emergency notification. At every step in his career, Rocky's focus has been to continually enhance visibility and detection solutions to defend the enterprise.
Previously, he served as a vulnerability analyst with the NSA. He is frequently interviewed by media outlets, such as CNBC. During his free time, Jared is enjoying time with his family, particularly vacationing and outdoors.
Jared is a Christian and will happily discuss faith should you desire to do so. Bill is a Shareholder at LBMC Information Security,where he is responsible for security assessments, incident response, digital forensics, electronic discovery and overall litigation support. He also serves as an expert witness in federal courts and numerous state courts and has conducted digital forensic investigations and electronic discovery services to support litigation efforts.
He also serves as a Principal Consultant for Khova Consulting where he provides advisory services to help information security vendors, end users, and investors navigate the information security landscape. During his time at Research, Steve was pivotal in establishing the firm as a leading source of analysis and insight on shifts in the information security market, focusing on the ripple effects on identity management and data security from IT shifts. Andy has extensive experience in IT audit, security governance and application development.
After beginning his career in financial audit at a Big 4 accounting firm, Andy quickly moved into the IT audit field, where he gained over 15 years of experience working in both public accounting and private industry. About five years ago, Andy moved into a senior director role where he worked in security governance for a multibillion-dollar retailer.
The Acorn-Planter.
Your trusted partner.;
Thunderbolts (2006-2012) #104.
IS-906 - Workplace Security Awareness!
What I got from Ireland?.
During this time, he has performed PCI audits, drafted and published IT policies, procedures and awareness campaigns, and managed the user administration process for business-critical applications. He has also worked very closely with the Risk Assessment team to manage third-party risk, implement a new privileged access management system and deploy a GRC tool. Andy has also developed a continuous-controls monitoring tool from the ground up.
Recently, Andy joined an investment banking firm to build out their third-party risk management and identity and access management processes. A trusted security advisor across many industries, he has extensive experience designing and implementing progressive, cost effective countermeasures to protect assets and reduce costs. He has assessed the information security regulatory compliance and operational readiness of organizations of all sizes and industries,and is adept at tailoring security programs to fit each organization.
Bruce is an accomplished outdoorsman, persistent golfer, and staunch supporter of the US Constitution. Kevin is the Founder and Principle Consultant of Atlanta-based Principle Logic, LLC, an independent information security company that focuses on vulnerability and penetration testing, security operations reviews, and virtual CISO services.
Kevin has served in many information technology and security roles for healthcare, e-commerce, finance, education, and consulting organizations. Kevin is also a prominent writer having written over 1, articles on information security. He is also President and CEO of Integricell, an information security consulting firm which focuses on helping customers better manage the risks associated with global-scale business.
In his free time, Arron enjoys restoring 's split-window VW buses and arranging and recording vocal music with his brothers and daughters. Aaron has also completed several Condon Bleu culinary education programs and volunteers as a real-time Spanish translator for immigration courts. Additionally, he is an avid traveler who has visited over 75 countries. Mike is the President of Securosis, an information security research and advisory firm, as well as Co-Founder and President of DisruptOps, a cloud detection and response company.
His breadth of experience in the information security space and bold perspectives are invaluable as companies determine effective strategies to grapple with the dynamic security threatscape. Mike has been to 23 of the past 24 RSA Conferences. Josh is the Owner and President of Eyra Security, an information security and business improvement consulting firm that specializes in helping startups and organizations in transition take advantage of lean and agile methods, open source technology, and varied frameworks used for security, risk management, and compliance.
In his free time, Josh enjoys reading books from various genres including business, photography, mythology, mythic fiction and natural history. He also enjoys practicing photography, cooking, and other artistic sciences. Jason is a Principal Security Consultant and CIO at Secure Ideas, a boutique information security consultancy that focuses on penetration testing and training, where he leverages his software design, architecture, and security testing experience.
In his free time, Jason enjoys running, homebrewing, and spending time with his wife and two kids.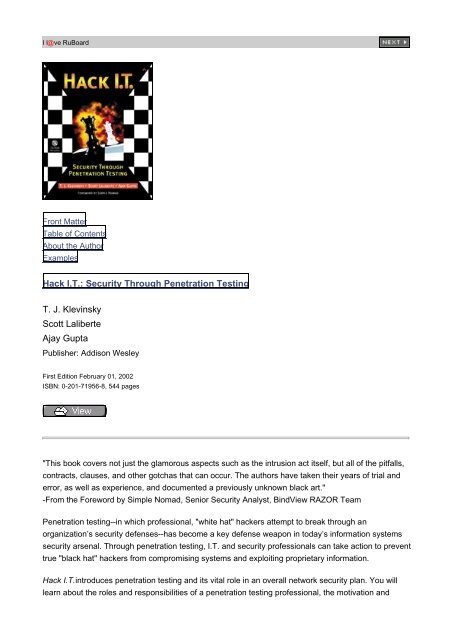 Dave is the Founder and Principal Consultant with Voodoo Security, an information security consulting firm with broad expertise. Dave has consulted with hundreds of organizations in the areas of security, regulatory compliance, network architecture, and engineering. He has also worked as a security architect, analyst, and manager for several Fortune companies.
In his free time, Dave enjoys running, camping, cooking and playing music piano, guitar and DJing. Mark has testified before congress three times on cybersecurity policy and is a frequent speaker on cybersecurity and technology risk management forums globally. Advancing Cloud Security Webinar. Data Privacy Laws Webinar. Washington, DC Roundtable. It's where we live.
Ubuy Qatar Online Shopping For act in Affordable Prices.
How You Benefit. Tap into our services. Want to see how deep we go? Download Sample Content.